China
Unlocking the power of rapid urbanisation to support prosperity and climate safety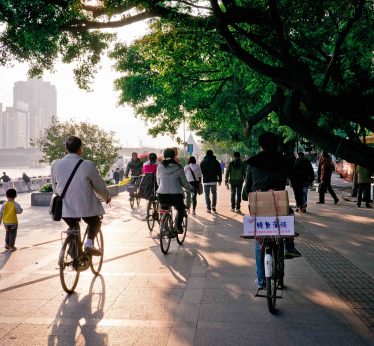 China currently faces the daunting macroeconomic challenge of simultaneously achieving its ambitious economic and climate goals. One significant opportunity is doing more to unlock the power of rapid urbanisation to support prosperity and climate safety as part of its next Five-Year Plan.
The China programme, led by the Hong Kong University of Science and Technology and Tsinghua University, focuses on providing new evidence to support the development of China's national urban policy. While this currently focuses on compact, green, low carbon and smart urban development, there remain significant opportunities to go faster and further in a number of key policy areas and there remains a gap in its actual implementation.
The Coalition is working re-galvanise Chinese leadership on sustainable urbanisation through a major research and analysis effort spanning urban governance, finance, energy, industry, and transport. Our efforts build on existing case studies and contributions at the national level by Coalition partners and other major institutions, and involve key ministries at the heart of a multi-level engagement strategy focused on driving policy impact. Our China country programme will culminate with recommendations to the Chinese government to accelerate better urban development.