Tanzania
Ensuring inclusive and sustainable urban development and identifying a lower carbon pathway to address climate change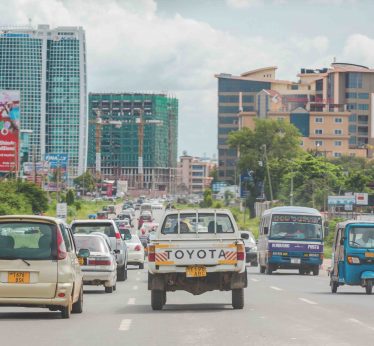 The Coalition's programme in Tanzania is supporting the national government's efforts on urban policy making, with an emphasis on ensuring inclusive and sustainable urban development and identifying a lower carbon pathway to address climate change. The programme is developing a Roadmap to inform the country's Urban Development Policy (UDP). The Roadmap is designed to support national decision-makers in Tanzania to move forward and better coordinate a centrally driven approach to improved and more cost-effective urban service delivery, and to use urbanisation as a tool for structural reform of the economy and to support development.
The roadmap—Harnessing Urbanisation for Development: Roadmap for Tanzania's Urban Development Policy—was launched jointly with the Government of Tanzania in August 2019.
To achieve this, the Coalition initially formed the Tanzania Urbanisation Laboratory (TULab), a community-convened national initiative that brings together stakeholders from a variety of sectors and levels of government. It is chaired by Tanzania's Ministry of Finance and Planning (MoFP) and coordinated by Tanzania's Economic and Social Research Foundation (ESRF). The African Centre for Cities provides overall guidance and technical support for the Tanzania programme
The TULab collaboratively produces key analyses relevant to decision-makers and developed the roadmap to inform action-oriented policy recommendations. The TULab has gained credibility for its critical and constructive dialogue on Tanzania's urbanisation challenges and opportunities. It has also established a community of practice that continues to meet and address critical issues facing cities in Tanzania.
Through the work of the TULab and the Roadmap produced for the UDP, the programme has been instrumental in fast-tracking the urban agenda in Tanzania, anchoring the agenda in government policy, and creating urban champions within the Government of Tanzania. The programme has engaged government officials across departments and utilities on the urban agenda.